Our Story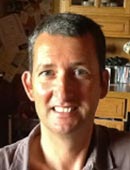 After completing a Business & Marketing qualification, I worked in various sales positions. I started selling Window Blinds over 22 years ago and eventually became a partner in a blinds company with 2 outlets and ca 20 staff. In 2001 I ventured out on my own to form We 'R' Blind Solutions - sourcing, supplying and installing window blinds.
However, over the years' numerous customers would ask me what I could do to help alleviate the hot and cold problems associated with their conservatories. So, in
2011 I started installing insulated internal conservatory ceilings. Trading as Conservatory-Conversions I insulate and install pvc ceilings in conservatories which provide shade during the summer and retain heat during the winter. This is a less fussy and cheaper method than a fully tiled roof and requires no planning permission.
In addition,
I also get asked for an even cheaper alternative, so in 2017 I started the agency for the
Silent Roof System™ which is a state of the art translucent external insulation system, which dramatically reduces heat build up, defuses glare & stops drumming rain noise, and installed in one day with little fuss.